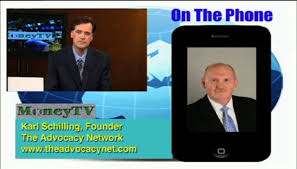 Smart Decisions About Money
Life is littered with monetary decisions. Never a day goes by that you don't have to make a monetary decision. Of course some are very minor and pretty much inconsequential. Yet there are major decisions that carry great consequences and these are the decisions that shape a future.
We are blessed to live in the richest nation in the world, the richest nation that has ever existed. And yet we also have the highest level of financial illiteracy in the world as well. This is the reason for huge financial losses each year to financial victimization. It is the greatest silent financial risk each of us face. There is little to no discussion about this economic pandemic. Oh, yea there is simplistic overviews and cursory content about scams and frauds. Not nearly enough meaningful conversation on the matter.
The other level of financial victimization is what I like to refer to as predatory sales tactics. This is a pattern of psychological manipulation geared to separate the public from their money. Of course some value is always exchanged but that is almost always an unreasonable exchange where the provider gets more in return then the consumer or investor. This is why people need an advocate to guide them through the potential pitfalls of poor decisions about money.
Without fanfare or sales promotion we are providing Smart Decisions About Money a series of videos which will provide only the facts about many of the financial concerns faced by people everyday. The Advocacy Network is providing this series complimentary. As you will learn in this introductory video.
YOUR Best Interest Is OUR Only Concern!