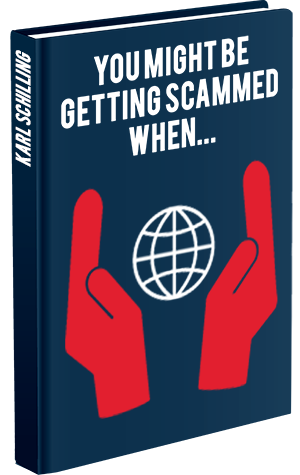 Get YOUR FREE copy of "You Might Be Getting Scammed When..."
This book will guide you through the common psychological triggers used by scammers and fraudsters. You will learn how to fully inoculate and insulate YOURSELF against scams, fraud and predatory sales tactics.
This book is also the foundation piece from which to build your membership in our organization.
Complete the form below to instantly download your FREE copy:
We respect your Privacy