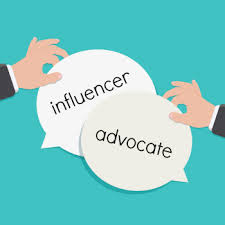 Voters being targeted by scams during election season
By Joyce Ogirri, News 8 Producer
CROMWELL, Conn. (WTNH) — Connecticut Better Business wants to warn you about scams being reported across the country, now that its election season.
You can expect calls from polling firms, charities and political parties at this time of year. But you have to make sure you do not give your personal and financial information to the wrong person.
Here are some of the ways criminals are trying to get your information:
Phony fundraising, they will ask you to make a donation. Contact the political party directly or through their website if you want to offer financial support.
Fake public pollsters, the first few questions sound legitimate. But shortly after, they tell you that you are eligible to win a prize for your participation. Polls do not work that way. This is a way they try to get your credit card number for shipping, handling or taxes on the prize.
Do not believe offers to re-register you as a voter. In this case, they are looking for personal information.
There is no such thing as vote-by-telephone opportunities. You may also receive this solicitation by email too. It is fraud, so hang up the phone or delete the email.
The reality is scams are fairly common, yet those who perpetrate them are creative. The concepts are pretty much fundamental yet like flavors of ice cream there are blends. If you understand the basic fundamentals along with the common behavior traits as well as your own at risk behaviors, then you have a formula to consistently protect yourself and your loved ones from all forms of scams, fraud and predatory sales tactics. Well too many people allow this risk to go unnoticed and unprotected. In a notion where over $250B per year is lost to all forms of financial victimization we can't possibly ignore the exposure to this risk. Financial victimization represents the most damaging financial risk you will ever face, so what are you going to do about it? 
YOUR Best Interest Is OUR Only Concern!
What are you waiting for? Just 65 cents per day provides you and your loved ones with full inoculation and insulation against all forms of financial victimization.