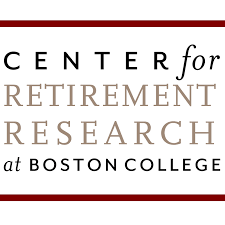 The Causes and Consequences of Financial Fraud Victimization Among Older Americans
The start of a study into the causes and damages of financial victimization. It basically reinforces the WHY for the Advocacy Network.
by Keith Jacks Gamble, DePaul University
Financial fraud is a major threat to the retirement security of senior citizens, and its prevalence is growing.  Despite this problem, few studies have examined the factors that make an older person susceptible to financial fraud.  The impact of being a victim of financial fraud on future decision making is also under-examined.  The proposed research will address these gaps in knowledge about the causes and consequences of financial fraud victimization among older Americans.
Perhaps the most significant barrier to research in this area is getting the data required for a systematic study.  Victims may never report the crime to the authorities, and known victims may not want to share their experience.  The PI has found a unique opportunity to study financial fraud through Rush University Medical Center's Memory and Aging Project (MAP), an ongoing longitudinal study of aging.  Since its beginning in 1997, MAP has enrolled participants age 60 and older from throughout the Chicago metropolitan area in its study.  Participants undergo yearly interviews and clinical evaluations.  Since 2010, MAP has administered a survey of financial decision making, which includes questions addressing financial fraud victimization. Currently, MAP has 664 participants who have completed at least one decision-making survey; 62 participants report being recently victimized by financial fraud.  The MAP decision-making survey has generated a large dataset from victims and non-victims of fraud.  The PI will use the MAP dataset to test hypotheses about what makes a person susceptible to financial fraud and what impact fraud victimization has on one's future financial decision making.  The dataset includes the required demographic variables to control for confounding factors, including age, sex, and educational attainment.
It is truly incredulous as to the wide unawareness that exists in the topic of financial victimization. It grows more damaging by the day and there is very little if any true proactive protection for the public. Of course there are numerous agencies, bureaucracies, and institutions that have really good intentions. Unfortunately we all know where the road paved with good intentions ends up. The Advocacy Network is created and focused on providing true and real proactive protection from ALL forms of Financial Victimization which includes scams, fraud and predatory sales tactics. we are an effective, affordable and consistent protector. we have saved members in excess of $6.5M to date.
YOUR Best Interest IS OUR ONLY Concern!