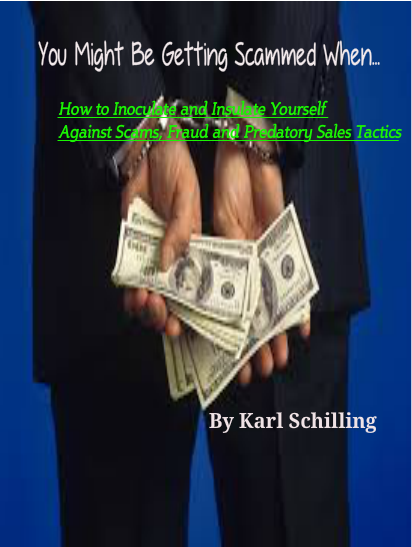 Support for the Advocacy Network
I wanted to share a brief history of the Advocacy Network. For those of you who don't know me I have spent over 35 years in the sales profession. During that experience I have worked in the Financial Services industry, Luxury Resort RE industry and the Sales Training industry. Throughout my experience I have learned how predatory sales tactics are used and also how scams and frauds are designed and perpetrated. For the most part many of the same techniques and psychological manipulations are used. Because of this I felt a fervent commit to expose these techniques and provide protection for consumers, investors and businesses who were unwittingly at risk to the cons, scams and frauds that were in the marketplace.
In order to that I needed to create a platform that would educate, update and make the public aware of what was happening. For almost 4 years I provided FREE memberships which accumulated approx. 12,000 members. We were able to save those members in excess of $5M, and to date we continue to provide these protections to those who appreciate the value of our work.
Now, I have created the service to go full blown as a paid membership service so that we can dominate the market place and service the middle class and mass affluent markets. Please understand that almost 1/2T dollars is lost every year to scams ,fraud and predatory sales tactics. If this market was an industry it would be in the top 10 of industry sales. That's how much money is lost every year to financial victimization and everyone who reads this has been victimized at least once in their lifetime, sadly we know the stats show that average victims are 3x repeat offenders. This is all due to being unaware of the psychological triggers that continue to expose you to the risk of financial victimization everyday.
I am offering a way for you to get a LIFETIME premium membership to the Advocacy Network. This is a $1080 annual value and you will be protected for all forms of financial victimization. Simply support us and help us to stop Financial Victimization for ever! Get a LIFETIME founders Membership
I look forward to working with you and your family to ensure your financial future. Let us help you make smart decisions about money.
YOUR Best Interest is OUR Only Concern!