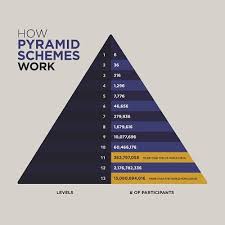 Some Additional MO's (Method of Operation)
As the new year kicks off the creativity of scammers, fraudsters and sales predators will expand. These people take no time off, they have to stay ahead of the curve, which quite frankly is a very low barrier of entry. Because the organizations, institutions and agencies that are supposed to protect you are usually asleep at the wheel the scammers, fraudsters and sales predators have very little resistance. Sure the agencies and organizations provide some materials it is often old and very outdated. Another less transparent condition is that many of the presumed protection agencies are unfortunately part of the sales predators and thus they wouldn't want to interrupt their own schemes and games initiated to separate you from your money.
So let's look ahead, of course the IRS scams will soon be resonating as your telephone starts ringing. Here is the simple reality and very easy method of avoidance, the IRS will NEVER call you or ask for YOUR Bank info, they will not CALL you and threaten your with legal action. All correspondence from the IRS comes via snail mail and always identifies how you may communicate with them. If you are still concerned or have doubts simply call any local IRS center and confirm for yourself whether or not you have some tax issue. Keep your money and most importantly YOUR identity as these scammers and fraudsters are relentless.
Once of the scams that went international was romance or dating scams. Sadly these people preyed upon those who were looking for love in all the wrong places. Simply put never send money or provide personal information to a romantic predator on the web. It sounds ridiculous but the losses were in the 10's of million with this simply con.
BINARY OPTIONS SCAMS
Investment scams are also up there in terms of financial losses. One, focused on binary options, has been a big scam in 2016.
Binary options involve predicting the movements of commodities, assets or index prices over a short period of time. This is the infamous algorithm based fraud. There is no magic silver bullet trading platform and when approached you need to understand it simply is a fairy tale. Yes these people will persuade and attract you with licenses, registrations and fancy web portals they have you sign into for their imagery of successful trading. You get a password and a trading platform that never loses, and they simply ask to continue wiring more and more money as your accounts grow, unfortunately when you actually try to get some of your money you find it doesn't exist. They are long gone with all your money and you are left with a magical algorithm. The best way to avoid this is to realize that algorithm is sadly the code word for FRAUD.  PS This is a very HIGH pressure sales tactical scam. You will be pushed hard and these predators are merciless. Anytime you are being approached with very HIGH pressure you need to ring the bell and get out quickly. No HIGH pressure is EVER concerned with YOUR Best Interest!
We have noticed that payment demands have undergone a shift as well. Many lower level scams and frauds are asking for payment in Bitcoin, gift cards including prepaid cards and I-Tunes gift cards. They often will ask you for codes to cards etc.. This crosses over many of the "You've won a contest, lottery, Vacation or other type of gift" scams. Don't get hoodwinked into these very attractive frauds.
If you want to enjoy the ease that comes with complete peace of mind, you should become a member of the Advocacy Network. Sure, you can go it alone and hope that you have all the right answers at  right time in the right situation, but it only takes one mistake to lose a lifetime of savings. It only takes one poor decision because you didn't have all the facts and information that allows for making a smart decision about money. As a member we will provide you with the right information at right time all the time. Doesn't that make sense?
YOUR Best Interest IS OUR Only Concern!