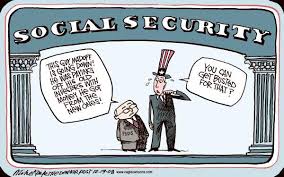 Selling the Goose!
We all heard about the goose who laid the golden eggs when we were children. This fairy tale has a strong moral for financial victimization. In fact it can be the key to unlocking many scams and frauds long before you lose your money.
A goose who could produce eggs made of gold on a daily, weekly, monthly or even annually would be quite a valuable asset. This asset is even more valuable because it also creates ongoing cash flow (golden eggs). So the capital appreciation value of this asset is strictly a retention based value, in other words there would never be a consideration to sell this asset outright. Why would you? The continuous flow of golden eggs makes this an asset that one would never seek to sell unless the acquisition price was 1000's of times the value of the eggs.
Ok, so what does this have to do with the usual suspects of scams, frauds and predatory sales tactics? Well, let's start by looking below at some verbiage in a recent email. (It makes no difference what is the core product in the offer, its the offer that consistently ply the identical fallacy at it's core. Here is some copy from the email:
Today, is unfortunately your LAST
chance to Claim your license for
CryptoSuite ..
Trust me, nothing like this
in the marketplace as a whole,
and never will be…
Beginners
– starting from scratch
– were making profits from day 1
and earning upwards of 6 figures
per month?
WITHOUT websites, traffic, lists, products … or even customers?
Risk is eliminated because this brand
new software shows you what do and
exactly when to do it.
Put one dollar in and in some cases take over $100 out …
With this software suite that shows you from A-Z how to become a highly profitable crypto investor … or DOUBLE your m.oney back.
Do you see the problem here? Just as with the so called algorithm based software that will help you become an overnight trader, or options wizard, maybe even a tax lien guru or possibly a can't lose Forex master. If any of these systems truly worked and could produce what they tout, they all would be a GOOSE that lays GOLDEN EGGS. So why would anyone sell the GOOSE? I will answer that for you, just as the goose these magic software's are fairy tales, that's why. Profitable software is an asset which can produce continuous cash flow and thus would never be available for sale. Possibly the trade info could be sold but even that would cause potential loss of cash flow and thus there would be little purpose in selling the information either. (Trading is based upon volume and pressure thus the more people on the same side of any trade causes reduced profit)
Today's tip is always ask yourself if the offer you are looking at is selling a GOOSE and if it is, you can bet it's a scam. Remember scams are not always illegal or illicit, many times they are simply valueless offers which provide nothing in return for your money. PS double money back offers are of little value when providers make it impossible to get your money back or they go out of business.