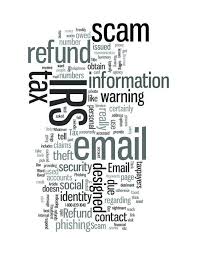 Self Directed IRA's
A growing amount of fraud is being perpetrated on unsuspecting retirees through self-directed IRA's. Today I am sharing some material from an article written by L. Christopher Knight, CFE, CPA. In it you will get some valuable information concerning the dangers and how to avoid the risk involved in self-directed IRA's.
SDIRA FRAUD RISK AND PREVENTION
According to the Investment Company Institute (ICI), as of Dec. 31, 2013, approximately US$23 trillion was invested in retirement savings, which represented 34 percent of U.S. household financial assets. (See Retirement Assets Total $23.0 Trillion in Fourth Quarter 2013.)
The large amount of money held in retirement accounts might make them more susceptible to fraudsters. Also, as investors become more savvy they might be enticed to identify other alternative types of investments outside the traditional types of investments (i.e. stocks, bonds, mutual funds). A potential growing trend for SDIRA investments and opportunity for fraudsters might exist in the crowd-funding phenomenon. Below are five helpful tips to prevent and avoid SDIRA fraud from the U.S. Securities and Exchange Commission. I've added tip No. 5. (See the SEC Investor Alert, Self-Directed IRAs and the Risk of Fraud.)
1.Verify information in SDIRA account statements. Because LLC managers report investment values to custodians, it's important that investors take extra care to understand the underlying investments. For example, if investors are directing their investments into real estate they should verify the existence of the real estate. Investment promoters should be willing to provide sound evidence of how the investments were valued.
2.Perform some due diligence. Verify that the person offering the investment is licensed. This may provide some security because any credible investment advisor typically has to go through a series of regulatory steps to become licensed. Also, obtain references of the person offering the investment.
3.Ask questions. This is probably the most important step you can perform when investing in any product. If you don't understand the investment or process well enough so you can explain it to others, then it probably isn't something you should be investing in.
4.Be mindful of guaranteed returns. If it is too good to be true then it probably is. It's a cliché, but do I need to say more? Rarely do any investments have guaranteed returns. Just remember this simple saying: The higher the risk, the higher the reward. And the lower the risk the lower the reward.
5.Seek counsel. Seek the advice of friends who aren't professional attorneys or CPAs. You might be surprised at how intuitive they can be in gauging your investment opportunity.
RETIRING BABY BOOMERS AND AMBITIOUS MILLENNIALS
In the next decade, fraud risks associated with SDIRAs will grow with the large number of baby boomers entering retirement age and the huge pool of assets available to fraudsters. Also, younger generations may seek investment opportunities outside of the traditional stock markets, such as technology and start-up ventures. As anti-fraud professionals, we need to be aware of new and sophisticated ways investors may be defrauded.
YOUR Best Interest IS OUR ONLY Concern!