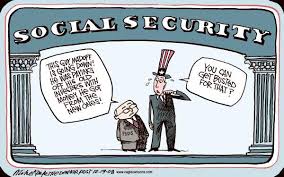 Scams and Frauds are Big Across the Globe!
Below is an article discussing financial victimization in Great Briton. There is similar reports from China, India, Russia, across South America, Norwegian and pretty much all of Europe. Even Africa is a hotbed of scam and fraud activity, its truly a global event.
Almost 6 million Britons have fallen prey to financial fraud and one in ten has had at least one online account hacked, it can be revealed.
According to new figures, there were more than 1 million incidents of financial fraud logged in the first six months of last year – an increase of 53% on the previous year.
And, while many people recognise that their passwords and PINs are either not strong enough or are vulnerable, two-thirds of Britons admit to sharing personal information online, helping fraudsters create an illicit profile.
Publishing details such as a date of birth, an anniversary and relationships online can all be used by criminals to create fake accounts.
"Fraud can have a devastating impact on victims – both financially and emotionally," said Matt Sanders from Gocompare.com Money, which carried out the research.
"Financial fraud comes in many guises – from crooks using stolen credit cards to increasingly sophisticated digital scams.  Being aware of the different types of scams and knowing the warning signs to look out for, can also help people avoid falling victim.
"And, once people appreciate how easy it can be for criminals to piece together personal data gleaned from online profiles, such as those shared on social media, they tend to be more cautious about openly sharing their personal information," he said.
5 simple steps to combat the fraudsters:
Protect your personal information and account numbers:
Never provide debit or credit card numbers or PINs or other personal information in response to an unsolicited email, text, online or telephone request. Genuine organisations including banks and card providers never request information in this way.
When you receive a new payment card, always sign the back. Never let your card or card details out of sight when making a transaction. Protect your personal information on social media using privacy settings, don't accept friend requests from people you don't know. Access your online financial accounts by typing the web address into your browser. Shred documents containing personal or financial information you no longer need. Always PIN-protect smartphones and other mobile devices.
Protect your passwords and PINs, keep them strong and keep them secret:
Choose strong PINs and passwords, with a mix of upper and lower case letters, numbers and symbols. Don't use obvious or easy to guess numbers (birthdates, anniversary, or consecutive, ascending or descending number sequences). Memorise your passwords and PINs – don't write them down or disclose them to anyone else. Don't use the same password and PIN for all your accounts and payment cards. And, don't use the same passwords for social media sites and online banking.
Online safety measures:
Regularly update your computer's firewall or antivirus software. When shopping online, always look for secure transaction symbols. The web address should start 'https' and the page should display the secure payment 'lock' logo. If possible, always shop or bank online from your personal computer. Always log-off from a site once you've completed a transaction.
Regularly review financial statements:
Check credit card and bank statements on a regular basis and look out for unusual or unauthorised transactions. Contact your provider immediately if you suspect fraud. Note when you should be receiving a new payment card. If it doesn't arrive when you expect it, contact the card provider as soon as possible.
Be suspicious of unsolicited contact:
Be wary of unsolicited calls, emails or texts claiming to be from companies or organisations connected with your finances, requesting personal details. Never reply to a suspicious email, click on links or ring a number within the message. Use a different phone line to ring out if you've received a suspected vishing call.
Most people will be aware of the more publicised forms of fraud, such as using lost or stolen cards, or card ID theft, or distraction thefts at ATMs.
Other newer forms include:
Phishing: Typically, phishing emails come from someone pretending to be a reputable company and usually ask you to enter your account details.  Alternatively, they might say you've won a competition and request you to send money in order to receive the prize.
Vishing: Fraudsters phone a victim using Voice over Internet Protocol (VoIP), which is where voice calls are made over the internet rather than using a landline. They then persuade the victim to give out personal information and account details, which they can use to falsely take money or make purchases.
SMiShing (SMS phishing): This is similar to the previous two types of fraud, except it's carried out via text message. As with phishing and vishing, the fraudsters will impersonate a reputable company. The SMS will either ask you to open a link where you'll need to enter your personal information or call a number to verify details.
All good information, yet with over $250B per year lost in the US to all forms of financial victimization is becoming a member for $9.95 really a hard decision? We can assure you and your family are never victims of financial abuses. We will also provide you and your family with exceptional financial literacy education.
YOUR Best Interest IS OUR Only Concern!