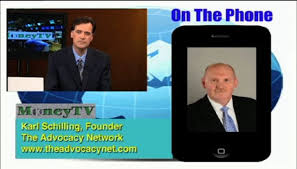 Same old Scams, Just New Victims!
In reviewing the list of scams for 2016 the top 20 remain the same, of course some have changed places but the 20 most common scams are identical to those of 2015. The sad facts are the scams remain the same jus the victims change. With all the security and legal advancements in society one would think the scams and frauds would decrease or at least slow down. Yet they are growing as are the amount of victims. The fastest growing segment of victims are repeat victims. Members of the Advocacy Network have saved in excess of $6M to date and continually enjoy the peace of mind that comes with total inoculation and insulation against scams, frau and predatory sales tactics. Become a member and never worry about Financial Victimization ever again!
Without having an advocate in your corner the behavioral aspects of victimization continue to be the most pressing issues for all Americans.
Here are just a few of the more obvious but sadly effective scams in 2016:
Debt Relief Services 
(Non-Compliant with FTC rule). The Federal Trade Commission has established rules for debt relief services (for profit businesses that represent that they renegotiate, settle or alter the terms of payment for an unsecured debt). The FTC rule governs disclosures and representations that debt relief services can make and does not allow advance fees. There are legitimate debt relief companies that comply with the FTC rule and the Better Business Bureau is identifying only the non-compliant companies as scams.
Credit Repair Services with Advance Fees. 
Consumers with bad credit ratings are particularly vulnerable to this scam. Everything a credit-repair operation offers an individual can do personally at little or no cost. Credit repair operations cannot ask for money in advance and they cannot automatically remove legitimate negative reports from your credit history.
Advance Fee Brokers. 
Often these appear to be very professional operations with attractive websites and advertisements. However, it is illegal for a business to charge a fee prior to providing a loan. Typically, after wiring money to the scammer, the victim never receives the loan. These 'lenders' will use fake physical addresses or the addresses of real companies.
Property Investment Scams
Investors attend a free presentation, which aims to persuade them to hand over large amounts of money to enroll on a course promising to make them a successful property dealer, usually involving "no money down". 
Schemes can involve the offer of buying yet-to-be built properties at a discount.  Other variations include a buy-to-lease scheme where companies offer to source, renovate and manage properties, claiming good returns from rental income. The properties are generally near-derelict and the tenants non-existent.
There are numerous other scams and frauds but the most common granddaddy of them all is the MLM. Now not all MLM's are scams but unfortunately the bad outweigh the good by nearly 9-1 ratio:
Matric and Multilevel Marketing and  Pyramid Schemes
"MAKE MONEY NOW!" scream their websites!  And do it in your spare time!  Earn big bucks for almost no work.  If that isn't enough to tell you it is a scam, let us explain why it is. These schemes are promoted through websites offering expensive electronic gadgets as free gifts in return for spending about $25 on an inexpensive product, such as a mobile phone signal booster.  
Consumers who buy the product then join a waiting list to receive their free gift. The person at the top of the list receives his/her gift only after a prescribed number of new members join up. 
The majority of those on the list will never receive the item. 
Pyramid schemes offer a return on a financial investment based on the number of new recruits to the scheme. 
Investors are misled about the likely returns. There are simply not enough people to support the scheme indefinitely.
The best rule to follow is the rule of reality. When introduced to fairy tales it is best to refuse to believe in fairy tales. Fast money, overnight success, making money with no sales or work, FREE money, GUARANTEED returns, NO RISK, RISK Free, all can be found in the scam dictionary. These phrases and lingo are all part of the scammers tool belt and when you hear this type of verbiage you need to put the antenna's up. The best way to avoid financial victimization is to stay away from fairy tales.
As a member of the Advocacy Network we provide you with a full education and the necessary content to be current on scams, fraud and most importantly predatory sales tactics. The financial manipulation of your risk management and investment decisions is largely over looked and ignored. These manipulations account for as much as 50% of the losses due to financial victimization. For about 65 cents a day you will be totally inoculated and insulated against scams, fraud and predatory sales tactics. 65 cents per day! What are YOU waiting for?
YOUR Best Interest Is OUR Only Concern!