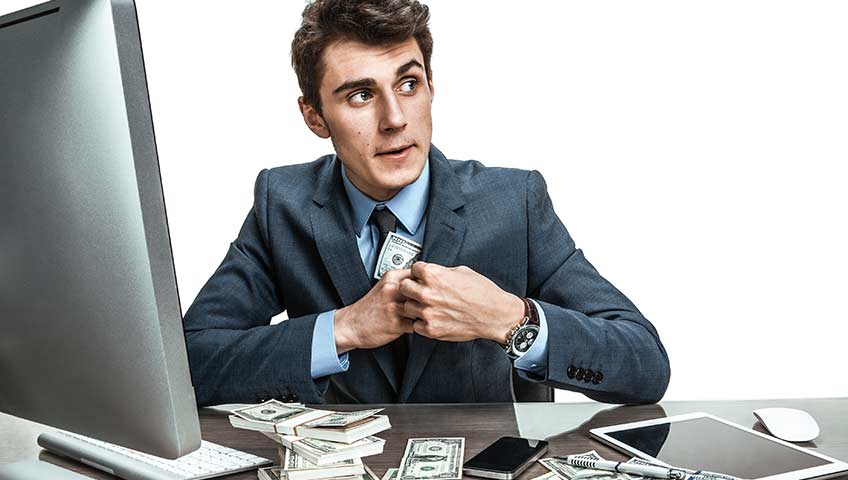 Online sex crimes 'overtaking financial scams', say experts
Updated: August 7, 2016 08:29 AM
ABU DHABI // Online sex crime is overtaking cyber financial cons such as phishing — where people may be duped into sending strangers their bank details.
David Michaux said: "People have got used to the financial scams that are going on and we are now moving away from that."
In the UAE, Mr Michaux, said victims were predominantly being targeted through the business-orientated social networking service LinkedIn.
"The con artists will go through the site, search for people who are in prominent positions and when they find these people, they go through who their friends are on LinkedIn," he said. "Then they will look at their interests and they will go back and create a profile that they think will appeal to [their target] personally."
The scammers will then start befriending the friends of their victims before approaching their target directly, he said, first on LinkedIn, then using other social media such as Facebook.
"Once they are friends on Facebook then, basically, they start chatting on Facebook Messenger," said Mr Michaux.
"Then it turns into slightly more 'erotic' Skype chats, using webcams."
However, victims were often being recorded as they exchanged explicit messages or material and were then open to blackmail over the content.
"We have seen amounts of US$5,000 (Dh18,400) up to $25,000 (Dh91,000) demanded," said Mr Michaux.
Some blackmailers were more elaborate with their scams.
"In the worst cases we have seen, when some people are exchanging messages the scammer sends a Trojan – a type of malware used by hackers – to the person's PC and they take over the person's Facebook account and everything else for a ransom," Mr Michaux said.
Threats have also been made that the videos would be sent to friends and family of the victim.
Mr Michaux said his firm had been contacted by authorities to help with investigations into such scams and also by individuals asking for help. It gets anything from five to 10 requests for help on such matters each month.
Most of the blackmailers work from South-east Asia, said Mr Michaux, who said teams operating out of a "type of call centre".
Victims could be of any nationality and be of either gender, he said, although he believed the breakdown was about 80 per cent male, 20 per cent female.
"More awareness is needed in this," said Mr Michaux. "If someone approached you who is unknown you need to be wary.
"If you use Skype and you see messages pop up from people you don't know – these types of pop-ups are usually the start to a scam."
Eric Eifert, senior vice president of managed security services at UAE cyber security company DarkMatter, said extortion was a growing problem.
"These include threats of disclosing sensitive information publicly unless a payment is provided," he said
Padmanabhan S V, chief technology officer at Noor Bank, said harassment or financial blackmailing on social media was an increasingly prevalent cyber crime. "Besides the emotional burden this causes, victims can face financial implications or get embarrassed by having their private data leaked publicly."
Karl Schilling: As we have long contended the most effective protection against all forms of financial victimization is the development of awareness and then the process of providing on going education in order to provide proactive preliminary protection. The lack of awareness has been the weapon of choice for the illicit perpetrators of scams, fraud and predatory sales tactics. We live in a time period where making connection with people is simple. The extension of social media and other forms of immediate communication provides a wide open architecture for scams, fraud and the sales manipulations. One of the powerful tools used is what is now being called "authority marketing" which allows for anyone to create an attractive platform of personal authority. The best protection against this is due diligence and the Advocacy Network membership provides complete due diligence services. We are the watchdog service that consistently asks the right questions in order to eliminate any risk of financial victimization. Our members have saved in excess of $6M in potential losses to date. For less than 65 cents per day you and your loved ones will be fully inoculated and insulated against all forms of Financial Victimization.
What are you waiting for?
YOUR Best Interest Is OUR Only Concern!