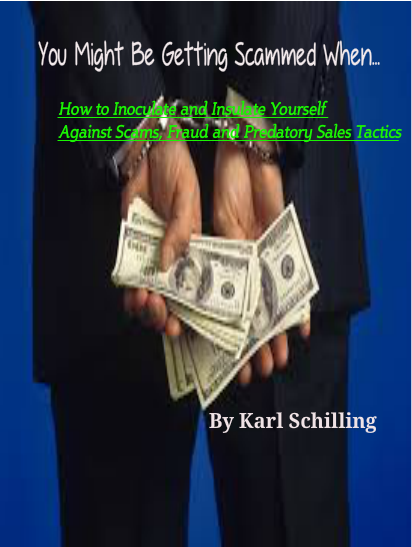 Memorial Day Is a Time to Fight Scams That Affect Military Families and Veterans
Better Business Bureau Serving Metro New York is urging military families and veterans to be on the lookout for deals that seem too good to be true. For example, military personnel and new veterans are often at risk of coming across scams involving fake rental deals and may also encounter unscrupulous movers.
"Military families and recent veterans are often relocating, and that's when they need to be wary of rental and moving deals that seem far too inexpensive." said Claire Rosenzweig, BBB President. "As a first step always check the business track record at bbb.org – but also watch out for red flag signs, such as requests to wire money, or rental agents and movers who don't want to appear in person to show properties or estimate a moving job."
May is National Moving Month. Details about how military families can recognize moving or rental scams are available here; the same tips are valuable for any consumers considering a move.
Additional scams targeting military families and veterans can include:
Scammers posing as the Veterans Administration (VA): Scammers may contact veterans saying they need to update their credit card, bank or other financial records with the VA in attempt to steal identities. Never hand over sensitive personal or financial information to anyone unfamiliar, even if they claim to be from a government agency.
Fraudulent investment schemes: Watch out for solicitations that offer "special opportunities" that are "only available to veterans and service members." Remember, there's no such thing as a sure thing investment. Check to see if the investment advisor needs to be licensed or registered with the New York State Department of Financial Services. For tips on detecting investment scams, visit this BBB educational program website; resources for checking up on financial professionals and understanding investment issues are available here and also on FINRA's educational website here.
Offering "instant approval" military loans: Veterans and service members may see online loan offers claiming "no credit check," and "all ranks approved"). Not only can these loans be bogus, but even the legitimate ones may also have high interest rates and hidden fees. Always read and understand the terms and conditions of any loan before signing to accept, and check with the New York State Department of Financial Services to see if the company issuing the loan is registered to do business in New York.
Scammers posing as government contractors: Scam artists may pose as government contractors who are recruiting veterans for nonexistent government jobs. Often they'll ask for a copy of the job applicants' passport – which a goldmine of personal information – in an attempt to steal their identity.
Affinity groups are often targeted by scammers and fraudsters. The ease of referrals within affinity groups is the reason for the targeting. One of your priorities in inoculation from scams is to recognize the groups you belong to and identify with, and then beware of sales people or promoters who seem to be constantly using your group affiliations to gain your confidence. As usual not all approaches are scams, but the best way to inoculate against it is to be aware and alerted to the behaviors that are evident. The vast majority of the time the truth is that if it quacks like a duck, waddles like a duck and loves water it is a duck. 
"YOUR Best Interest Is OUR Only Concern!