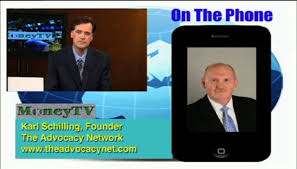 Look for Authority when Seeking Protection
When you are seeking to protect you and your loved ones in any circumstance, you want the best. Of course you do, why would you settle for anything less then the best? The fact is the Advocacy Network is the authority when it comes to fully inoculated and insulating you, your family and your business against scams, fraud and predatory sales tactics. We stand out in the world of white noise and incompetence.
The obvious risk is scams and fraud. Amazingly a great deal of people are victimized everyday. With all the supposed media and available information the number of victims continues to rise. Last year the losses to all forms of financial victimization were estimated at $250B. That proves the incredible level of risk YOU are exposed to. There is no shortage of scams and fraud.
However the most prevalent financial losses come with little to no fanfare. This is the form of predatory sales tactics, the silky sales presentation that leaves you with a service, product or solution you don't need or you pay too much for. Every day you and your loved ones have to make decisions about money in some form. Those decisions will ultimately determine your future financial path and well-being. Making smart decisions about money requires a complete awareness of your financial behaviors. This includes your beliefs, values and perceptions about money. This behaviors are below the conscious level and as such they are actually habits. Becoming aware of these behaviors will allow you the opportunity to make the necessary changes to reinforce and assure making smart decisions about money in all financial decisions.
Being a member of the Advocacy Network will provide you with not simply protection but awareness of these vital concerns and we will provide you and your loved ones with the gameplans to change behaviors and consistently make smart decisions about money. Why would anyone consider 65 cents a day too much to assure full inoculation and insulation against scams, fraud and predatory sales tactics? What are you waiting for?
YOUR Best Interest Is OUR Only Concern!