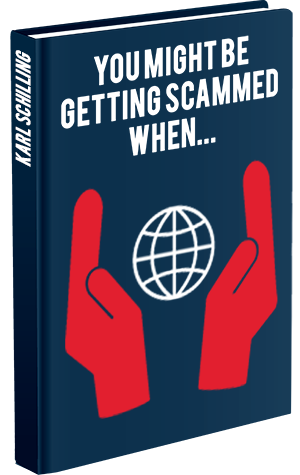 Learn About A Special Lifetime Membership Opportunity
You don't need to ever suffer the pain, guilt and misery that comes with Financial Victimization. I have interviewed and witnessed many victims in my career and they all have one thing in common, there is a terrible sense of remorse and guilt. They feel this due to the financial loss they incurred, many times the financial loss is totally devastating.
Did you know that law enforcement estimates only 17% of those who are financially victimized will ever report the crime. This is due to personal shame and that remorse and guilt issue. And those who do report recover on average $0.035 per dollar lost, that's 3 1/2 cents on the dollar. Many of the victims expected returns of 20,30,40 and even 50%+ on their dollars.
If you think "it can never happen to me" please think again, nationally over $200B+ is lost to financial victimizations of all types. Everyone needs a watchdog, an advocate who is looking out for their best interest in all monetary and financial decisions. This is what the Advocacy Network provides, and our protection is proactive so we are not chasing money as the other services are. Our work stops the victimization before it happens.
Kindly take the time to watch this video and see how you can acquire a Lifetime Membership which provides our premium membership with Karl Schilling as your direct Financial Concierge
YOUR Best Interest IS OUR Only Concern!