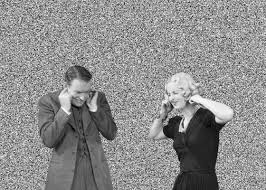 FINRA: Broker squeezes $243K out of elderly blind widow
Another story of a predatory sales person. This is exactly what members are protected against:
A broker allegedly defrauded a 77-year-old blind widow by churning her accounts and collecting more than $243,000 in commissions, FINRA says.
The fraud also cost the elderly victim almost $184,000 in net losses, according to a complaint filed by the regulator.
Hank Mark Werner of Northport, N.Y., who was registered with Legend Securities and Liberty Partners while acting as the client's broker, allegedly engaged in a "deceptive and fraudulent scheme" by making excessive and unsuitable trades in the client's IRA accounts over a three-year period, the regulator says.
According to the FINRA complaint filed Monday, Werner was alleged to have placed over 700 trades in more than 200 different securities between October, 2012 and December, 2015 for the elderly client's three retirement accounts, over which he exercised sole control. Based on the frequent level of trading and commissions charged, "there was little to no possibility that the customer would
profit," FINRA says.
In particular, Werner allegedly recommended an unsuitable variable annuity exchange in July 2015, and earned a commission of $10,030 on the transaction, according to the complaint. While under Werner's supervision, the cost-to-equity ratios of the client's accounts ranged from 64.4% to 97.73%, the complaint says.
Werner has served as the widow's broker – and that of her husband who was also blind and died in 2012 – since 1995. A few weeks after his death, Werner began "aggressively trading her accounts to generate excessive commissions for himself," the complaint alleges.
He charged her a markup or commission for each purchase and sale, which ranged from 2.5% to 3% initially while he was at Liberty Partners of Bakersfield, Calif., and then increased to 3.75% to 4.25% when he moved to New York-based Legend Securities in December 2012, the complaint says. He opened the third account after switching firms, which FINRA notes was a non-qualified investment account funded by a $45,000 withdrawal from one of the client's annuities.
Due to poor health, the client relied on Werner completely for accurate information regarding her account performance and followed all of his investment recommendations, the complaint says. She has been blind since the age of five, is now near-deaf and wheelchair-bound because of acute scoliosis, and requires in-home care.
Werner has been working in the industry for 29 years, according to FINRA BrokerCheck records. He started at Shearson Lehman in 1987, after which he moved between 11 different firms, including Smith Barney and Prudential Securities early on in his career. Three of the firms he worked for thereafter – American Investment Services, Empire Financial Group and Brookstone Securities
– have been expelled by FINRA.
This is the first disciplinary action brought against him. Spokespersons for Liberty Partners and Legend Securities declined to comment.
Legend Securities fired Werner in March and he is no longer registered with a FINRA member firm. He is not represented by counsel and could not immediately be reached for comment.
Kindly notice this was the FIRST Disciplinary action brought against this broker. As a member of the Advocacy Network you have access to our due diligence services which can keep a watchdog over your financial service professionals. Unfortunately one can never know what the circumstances are in the lives of their financial services professional and sometimes that allows for unnecessary exposure to the potential for financial victimization.
Membership is about 65 cents per day, isn't it better to light a candle than to curse the darkness? What are you waiting for? 
YOUR Best Interest Is OUR Only Concern!