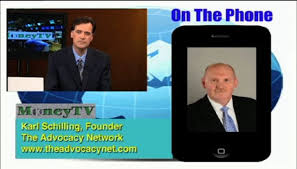 Even the smart have fallen prey to scams offering easy money
This is an article from international sources. I often make the effort to show just how pervasive scams and fraud are. It knows no boundaries either nationally or internationally. It is a global epidemic.
PETALING JAYA: Even smart, educated professionals fall prey to get-rich-quick schemes.
Getting scammed has little to do with education or rational thinking as criminals capitalise on human emotion, Malaysian Mental Health Association deputy president and consultant psychiatrist Datuk Dr Andrew Mohanraj Chandrasekaran said.
Everyone, he said, was subjected to the same emotions of greed, love, pity and compassion – and scammers know exactly what their target's weakness is.
A poor man might buy a lottery ticket and hope to strike it rich, but a well-educated and financially literate person can similarly long to get rich quick, he added.
"In fact, by virtue of being more educated, one is more likely to fall for a complicated scam thinking that financial literacy will offer protection from dishonest schemes.
"The decision to fall for the scam is driven by greed rather than rational thinking," Dr Andrew, who is also a member of the Health Ministry's mental health promotion council, said.
"Such schemes boost the ego of the educated. It makes them feel like they're 'smart enough' to invest in a scheme that not many are privy to.
"Once their guard is down, they make an impulsive decision that's not based on rational thinking."
He said scammers prey on individuals who are ready to believe the scam.
Asked if it's possible that the potential members of these schemes are brainwashed, he said mind control was only possible on susceptible people.
Financial author and coach Yap Ming Hui warned that even if lucrative returns were guaranteed, potential investors must be very clear how their money would grow.
Ask due diligent questions and make sure everything's in black and white, he added.
Malaysians, he said, shy away from asking tough questions especially if it's a proposal by an ex-schoolmate, friend, relative or colleague.
"Understand how profits are generated. Do your research," he said.
He advised the public to check with Bank Negara, the Securities Commission Malaysia and independent financial advisers before parting with their cash.
He said scammers were more interested in the subsequent investments and new recruits the victim brings in .
"If they promise you a 20% return on your initial investment, they'll pay to give you a 'taste' of the money," Yap said.
"Then, when you start pumping in more by mortgaging your house or getting a bank loan, they run."