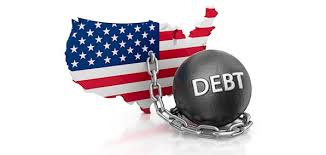 Credit Scams
The most important part of our financial lives is the credit record. The Banks and financial institutions control us through our credit record. Sadly, the incidence of financial illiteracy that exists in our nation is the core problem. The existing problem with debt is directly related to financial illiteracy. The solution is education, but that education has to be simple and easy. People want an easy button but the financial services industry and the banks, lenders and securities industry doesn't want to provide any education and they certainly don't want to provide a solution.
As a nation we have been educated to believe in the securities industry, the message is how mutual funds are the best place to put your retirement savings. The risk and reward of such is never exposed, it's always somehow a safe investment. Yet the market is speculative, all speculative investments carry the highest level of risk. Any other persistent storyline is simply untrue. Yet the world of ERISA (qualified retirement plans) such as 401k's IRA's etc are all fully invested in speculative investments which carry exorbitant hidden expenses. Those are always opaque and you never know how much you are losing in potential gain due to expenses and fees. That's how the banks and financial institutions make out like bandits. They take zero risk with their money and earn billions on the speculative investments of the middle class along with the huge amounts of interest payments from debt which is stealing the middle classes opportunity for financial independence.
If this is hard to believe, just look at the facts: 95% of everyone who reaches 65 or older ends up dead, dead broke or financially dependent at best. This 95% has been the same for almost 100 years now. It hasn't changed because we are taught to accept it. Go to school, get a good education, that leads to a good job which you spend 30+ years and retire with a gold watch, pension and then you ride off into the sunset. This was never true, it was always a fantasy based upon the statistical truth of how many people end up financially dependent.
Today, there is $8T+ in mortgage debt, $4T+ in auto financing debt, $2T+ in student loan debt and a whopping $875M in credit card debt. Look at those numbers, and then go ask 10 people which of the 4 has more debt outstanding. Is there more mortgage debt, auto loans, student debt or credit card debt. Most people would guess mortgages were #1 but they would be way off on the other 3.  In fact people would greatly over estimate credit card debt becasue they sense that is their #1 problem. Financial wellness is attained through financial literacy education and some systematic approach to build a financial game plan. That game plan needs to be built around the reduction of debt and the improvement and consistent health of a credit record. Then the risk management needs such as Home, auto, Life insurance and then the consideration of wealth accumulation. The reduction of debt stops the loss of money running out the window in the form of interest payments. Those future dollars then can be used to earn interest for wealth accumulation.
This type of financial planning is especially necessary for the forgotten middle class. Those families earning $50 -175K can attain financial independence. They are not going to reach it without education and a systematic approach. A new paradigm in financial planning.
This is what the Advocacy Network does. We work with the middle class by creating awareness, providing financial literacy education and helping people attain financial independence. Our financial concierges are all trained and professionally developed to provide a simple and easy financial game plan for the middle class client. We provide the type of services that are missing in this market place. While the financial services industry chases the high net worth clients we can provide the basic fundamentals for the middle class. The potential for financial independence is available to every American, regardless of class, gender, education, family wealth, social circle or any other supposed need for such independence. It's all about money and making smart decisions with money, most Americans waste well over 60-70% of the dollars they earn or obtain via other sources. This is a simple lack of fundamental truths about money. It's a lack of awareness of the 3 dimensions of life (Past, Present and Future) we all have past YOU, present YOU and future YOU. Each has money flowing through their hands and the pathway to financial independence is the complete awareness of how money and time forge together. That is what our workshops are all about.
YOUR Best Interest IS OUR ONLY Concern!