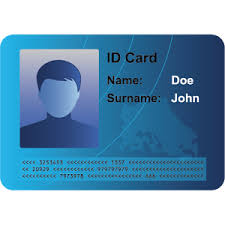 Children at Risk!
Here is some info from an article in the Fraud magazine from the Association of Certified Fraud Examiners. There is a growing identity theft proliferation of children. And the most surprising issue is how the scammers and fraudsters are gaining access to your children. They are using the most insidious psychological triggers possible, that of the safety and protection of your child. The ID packages that parents use to protect their children are now tools fro scams to steal the identities of the children. Imagine that? Weel, here are parts of the article for your review: The author is By Robert E. Holtfreter, Ph.D., CFE, CBA, CICA,
Thieves targeting the most innocent victims
Child identity theft is the unauthorized use of children's personally identifiable information (PII) including names, addresses and, most importantly, SSNs, to commit fraud. (See To snare a menace: 'Synthetic identity' fraudster stole millions, by Anthony P. Valenti, CFE, CAMS; Stephen G. Korinko, CFE, CAMS, CPP, Fraud Magazine, November/December 2016. — ed.)
Parents seldom systematically review their children's credit reports. They might only look at them when their children attempt to obtain student loans, credit cards or jobs.
How serious is the problem? In an analysis of identity protection scams of more than 40,000 children from 2009 to 2010, Richard Power, Distinguished Fellow at Carnegie Mellon Club, summarized the key findings of his research in his 2011 report Child Identity Theft:
"4,311 or 10.2 percent of the children in the report had someone else using their Social Security number — 51 times higher than the 0.2 percent rate for adults in the same population.
"Child IDs were used to purchase homes and automobiles, open credit card accounts, secure employment and obtain driver's licenses.
"The largest fraud ($725,000) was committed against a 16-year-old girl.
"The youngest victim was five months old; 303 victims were under the age of five."
Part of the seriousness of the problem can be traced to more parents creating child identification kits that law enforcement agencies use to identify lost, abducted or runaway children. The kits allow parents to document distinguishing characteristics of their children, including physical description, possible biometric information such as palm prints and fingerprints, dental or medical records, DNA samples and SSNs.
The kits are great tools, but fraudsters can steal them and use the private PII for fraudulent purposes. And parents should be extremely careful when choosing organizations that offer kits.
Stealing the identity of a five month old is basically an incredible threshold to have passed. Meanwhile the normal reactionary bureaucracies, agencies and organizations have done nothing substantial in this oncoming epidemic. In order to fully protect YOU and YOUR children will be completing full due diligence on all organizations that sell identity packages for families and their children. Kindly use us as a resource before releasing the vital information of your children.
YOUR Best Interest IS OUR ONLY Concern!