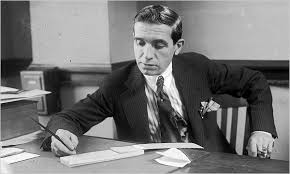 Basic Training for Scams
Below I provide some of the common information which is available in today's communication of scams. Of course none of this information can protect you from being victimized as it is strictly informational. Let's be fully honest, information is helpful yet it is the most basic level of communication. While its good to have basic awareness you need to have understanding combined with awareness in order to be fully inoculated and insulated against financial victimization 
Ponzi Scheme
According to the Securities and Exchange Commission (SEC), "A Ponzi scheme is an investment fraud that involves the payment of purported returns to existing investors from funds contributed by new investors. Ponzi scheme organizers often solicit new investors by promising to invest funds in opportunities claimed to generate high returns with little or no risk." The Ponzi scheme is a classic scam and incorporates components of other scams as well. The investment proceeds in this classic scam are simply the new investors monies doled out to existing clients. Without fail, the initiator of the Ponzi scheme siphons money off to fund an extravagant lifestyle.
Affinity Fraud
The affinity fraud targets a particular group with its ploy, frequently in conjunction with a Ponzi scheme. This scam is effective because we tend to trust other members of our "tribe." The cohort group might share the same religion, cultural background, or geographic region. This affinity targeting makes gaining new participants in the scam easier because there is a built in level of trust. To further con the participants, the scammer might belong to the group or pretend to be a member.
The following affinity scam-Ponzi scheme targeted Persian-Jewish community members in Los Angeles. Shervin Neman raised more than $7.5 million for investment in his so called hedge fund. He promised that the fund invested in foreclosed real estate which would be quickly bought and then resold for a profit. In reality, Neman used the money raised to fund his extravagant lifestyle and pay off new investors.
Misrepresentation Scam
Misrepresentation of credentials is another way financial advisors scam the unsuspecting public. The field of financial planning is ripe for malfeasance because there is not one particular credential or licensing requirement to practice. In fact, there are dozens of financial planning designations such as certified financial planner (CFP), registered investment advisor (RIA), certified public accountant (CPA), chartered financial analyst (CFA) and many more. The public may not be aware of the designations, ethics, or requirements for a certification and thus may be receiving advice from someone with no education, experience, or background in the investment advising field. It's quite easy for someone to hang up a shingle and start doling out advice. The scammer can then close up shop and walk away with the proceeds or swindle the unsuspecting clients with fake products.
Unrealistic Returns
Promising or even guaranteeing higher than market returns for your investment is a common trick. The popular axiom, "if it's too good to be true, it probably isn't" is usually accurate. It is unlikely that an advisor can offer a client returns that are unavailable to the rest of the world. This scam preys upon the clients' greed and dreams of easy money. If an advisor offers or guarantees returns higher than 12-15%, it is likely a scam. For example, over the last 85 years the U.S. stock market has averaged approximately 9.5%. This return is not a "safe" return, but quite volatile meaning there were many negative return years over the decades.
In 2012, owners of a Dallas voice over Internet Protocol (VoIP) offered Christian investors, affiliated with a private school, returns as high as 1,000% per year to invest in their company, Usee, Inc. As one would expect, they have been prosecuted by the SEC.
Churning
Many stock brokers have been charged with the "churning" scam. Since traditional stock brokers are paid when their clients buy or sell a security, they can be motivated to make unnecessary stock trades to pad their own pockets. The churning scam involves the financial advisor making frequent buy and sell trades, which not only costs the customer in commissions, but usually results in sub optimal investment returns.
There are many other investment scams as well as additional varieties of the schemes mentioned above. Next, find out how to avoid falling prey to a shady investment advisor.
The above information is excellent starting point as is always being committed to the process known as due diligence. The advantage of being a member of the Advocacy Network is our ability to provide you with totally non-biased, fully objective due diligence. The time issue alone makes membership the most effective cost basis for professional due diligence. We will fully inoculate and insulate you against scams, fraud and predatory sales tactics and also save you time and money in the process. Become a member today!
YOUR Best Interest Is OUR Only Concern!