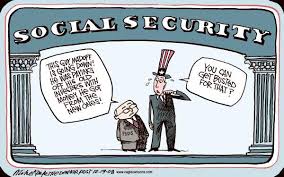 Adviser to plead guilty to 'cherry-picking' investments in $1.3M scheme
This is an article from Financial Planning By
Tobias Salinger
Published
January 26 2017, 5:03pm EST
A former adviser has agreed to plead guilty to bilking at least 30 clients out of $1.3 million by sticking them with losing investments and keeping the winners for himself, according to the Department of Justice.
Michael J. Breton, former managing partner at now-defunct Strategic Capital Management, will spend up to three years in jail and provide full restitution to his victims, if a judge approves his plea deal. The criminal case is filed in district court in Massachusetts.
Breton, 52, agreed to plead guilty to securities fraud and to a permanent ban from the industry in separate deals with the SEC and federal prosecutors. He founded the former Boston-area firm in 1999 and ran his scheme from 2010 until last year, the SEC says.
"Motivated by greed, Mr. Breton used his clients' trust against them," Harold Shaw, special agent in charge of the FBI's Boston field division, said in a statement.
Investigators from the SEC's market abuse unit detected Breton's fraud through data analysis, according to the regulator.
For years, Breton used "master" or "block-trading" accounts — which enable advisers to make purchases on behalf of groups of investors — to buy shares on the days companies reported earnings, according to prosecutors. Breton waited until after the companies released their quarterly results to assign the trades to portfolios he managed, investigators said.
ABUSE OF TRUST
"Investment advisory clients, by necessity, entrust their advisers with great discretion over their life savings," Acting Massachusetts U.S. Attorney William Weinreb said in a statement. "As today's charges demonstrate, when advisers abuse that trust — by stealing from their very own clients — they will be held criminally accountable."
A lawyer for Breton did not respond to requests for comment.
A woman who answered the phone at Newburg & Co., an accounting firm in Waltham, Massachusetts, where Breton has listed himself as a partner in SEC public disclosures, said no one would be available to comment Thursday. Breton did not return a message left for him there.
Strategic Capital reported $23.5 million in assets under management in its last SEC Form ADV from March. As of Dec. 16, Breton is no longer registered with the SEC.
He is currently a CFP in good standing, however. The CFP Board is aware of Breton's case, but it has a long-standing policy of commenting "only on CFP Board disciplinary matters that have resulted in public discipline," a spokesman said in an email.
A representative for Fidelity Investments, which provided one of the master accounts investigators believe Breton used in his scheme, said the company doesn't comment on individual clients.
Representatives for Charles Schwab, which offered the other master account cited by prosecutors, provided the following statement:
"Schwab prohibits the use of master accounts for preferential trading activity. We do have systems in place designed to detect preferential trade allocation practices in the master accounts of independent registered investment advisers. In this case, Schwab terminated its relationship with Mr. Breton and Strategic Capital Management due to concerns about trading activity."
The company did not immediately provide the termination date.
POLLO LOCO
During the length of his fraud, Breton shuttled more than 200 unprofitable trades from his personal accounts into those of his clients, according to the SEC.
Breton bought thousands of shares in companies like cybersecurity firm Fortinet, Intel subsidiary Altera, cosmetic-store chain Ulta Beauty and fast-food chicken restaurant chain El Pollo Loco, SEC investigators said. The commission found that he allocated the trades hours or even minutes after the earnings reports.
"As alleged in our complaint, Breton assured clients that he would put their interests first but did just the opposite," Joseph Sansone, co-chief of the SEC's market abuse unit, said in a statement.
PLEA DEAL
Securities fraud carries up to 25 years in prison, five years of parole and a $5 million fine, according to the U.S. Attorney's Office.
The plea deal recommended by prosecutors would require Breton to forfeit all funds in a personal bank account and half the proceeds from the sale of his Hopkinton, Massachusetts, home. The full restitution amounts to $1,326,696.
Breton would also pay a fine under the arrangement, subject to sentencing guidelines, unless a judge rules him unable to do so.
Following a yet-to-be scheduled plea hearing, the judge is expected to set a date for a sentencing hearing.
I provide this as an outlier to those of you who have professional advisors. Its important to take personal accountability within your investment portfolios, as having a trusted advisor is always a positive yet it can go badly when you disregard the combination of advice and personal accountability. Your money is your responsibility so when choosing a professional advisor you need to complete reasonable due diligence and also make sure that you and the advisor have a strong relationship potential which treats one another as partners. The Advocacy Network seeks to do no harm with members and financial service professionals. We will however expose any of those professionals who step out of bounds in their professional and ethical duties. I can safely say that people like this advisor are the exception and the vast majority of CFP's are highly ethical and professional. The only method to fully protect yourself though is to have a personal accountability and maintain full awareness of your investment portfolio. Always remember the financial advisory relationship is a partnership and not a dictatorship, it is after all YOUR money at risk.
YOUR Best Interest IS OUR ONLY Concern!