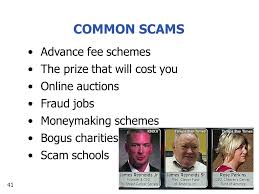 Advantage of Financial Concierge Relationship
The value of membership needs to constantly be communicated as the world of membership subscriptions is a foggy and unreliable world. Many very poor operations have been launched giving those in this sector a very poor reputation. Our entire premise was founded on the protection from financial victimization so in essence our membership subscription was uniquely separated from the white noise of the sector. Of course there are numerous membership subscription organizations providing an exponential number of services. As previously stated many of these have been massive failures due to poor value propositions or worse yet poor execution of excellent value proposition. At the Advocacy Network we studied the so called lay of the land in membership subscription offerings and determined that in order to offer and execute superior value proposition we needed to have distinct pieces that differentiated us at all points of contact.
One of the most efficient and positive pieces was the Financial Concierge relationship. Our goal was to maintain a client (subscriber) centric value execution in all our specific service offerings. Financial victimization constitutes a tremendously broad topic and has many layered points of recognition. Its not a simple topic and thus cannot be limited to a core specific discussion with a few topical points. Its a vast and broadly consuming topic that has many mazes within the communication levels. Thus we needed not only an educational platform but we needed a core specific one to one relationship in which members could seek out and discuss any decisions about their money. This was the very essence of the introduction of the Financial Concierge.
The Financial Concierge is not simply a sales person, they are an effective advocate for the members they serve. Our mission is to provide the most efficient and effective counseling, education and information available for members. This requires ongoing updates, constant research and full transparency of the market place and the risks involved for our membership base. Thus the relationship with a Financial Concierge is much like a coaching relationship. The Financial Concierge is responsible for the provision of information, education and direct counseling that ensures members make smart decisions about money. You can imagine how difficult this is. In theory it is very simple, yet in practice it requires patience, knowledge and teaching ability. It is truly a relationship and as such it makes the Financial Concierge responsible and accountable to the members they serve. "YOUR Best Interest Is OUR Only Concern" is far from a simple motto, its a way of life and a professional promise. This is one of the major glue factors in our ability to provide not only value but to inherently protect our members from all forms of financial victimization. It is validated in that to date we have saved our members in excess of $6.4M and counting each and every day. As we grow our effectiveness and our direct responsibility grows as well. Our ability to provide and execute the protection we pride ourselves on is greatly due to the Financial Concierge relationship.
if you have ever felt the pain, anger, shame and guilt of being financially victimized you are well aware of the misery that follows the victimization. You are also well familiar with the psychological damage that precedes the chasing the money effect. The worst part of financial victimization is hardly the losses, it is the never ending cycle of pursuing the losses. we help heal that misery. Not only will we proactively protect you and ensure you never become victimized we will provide all the information, education and relationship tools needed to heal from past victimization. Sadly the cycle of financial victimization appears to be never ending once a person has become a victim. It lingers and it makes the victim a prime candidate for re-victimization. This can and will be stopped through a simple process of being a member of the Advocacy Network. There are many, many reasons to become a member and yet there is no good reason to ignore it and refuse membership. Its affordable, its effective, its reliable and most importantly it works!
YOUR Best Interest Is OUR Only Concern
Watch the 1+ minute brief intro message: