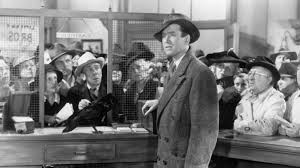 5 ways seniors can avoid scammers
Florida leads nation in reported fraud per capita
By Christina Vazquez – Reporter
PEMBROKE PARK, Fla. – Financial scams targeting seniors are prevalent and the Florida Office of Financial Regulation says with more than 4.9 million people ages 60 and older, Florida ranks first in the nation in the percentage of its citizens who are seniors.
"Unfortunately, wealth is one of the reasons scammers target unsuspecting senior citizens," Florida Office of Financial Regulation officials said.
The National Council on Aging (NCOA) states that "Financial scams targeting seniors have become so prevalent that they're now considered 'the crime of the 21st century.' Why? Because seniors are thought to have a significant amount of money sitting in their accounts."
NCOA also stated that it is not just wealthy seniors who are targeted.
"Low-income older adults are also at risk of financial abuse," NCOA officials said. "And it's not always strangers who perpetrate these crimes. Over 90 percent of all reported elder abuse is committed by an older person's own family members, most often their adult children, followed by grandchildren, nieces and nephews, and others."
According to the Federal Trade Commission, Florida is the state with the highest per capita rate of reported fraud in the country.
Here are five tips on how to protect yourself:
1.Guard your personal information. Never give someone who calls you out of the blue your credit card, banking, social or Medicare number.
2.Be Skeptical. This is especially true when dealing with unsolicited offers. "If you receive an unsolicited offer, there's a good chance that you've been targeted by a scam artist," the AARP explains on its website. "Most scams of this nature rely on your response to their initial promise of lottery winnings, fast-case from an easy work-at-home job, guaranteed returns from a hot new investment or an inheritance you didn't know about, so that they can gain access to your personal information and solicit money from you.
3.Monitor Accounts: Routinely check your credit report and bank statements to spot suspicious activity.
4.Do not be courteous. Con artists can exploit your good manners. According to the FBI, "People who grew up in the 1930s, 1940s, and 1950s were generally raised to be polite and trusting. Con artists exploit these traits, knowing that it is difficult or impossible for these individuals to say 'no' or just hang up the telephone." So, don't believe that telemarketer on the phone is your friend, don't trust the stranger at the door and do tell someone pitching you a product or service to submit their offer in writing and then consult with a family member or friend before giving anyone your money. According to South Carolina's Attorney General's Office, "Senior citizens are of the generation that was taught to be courteous at all times to phone callers, as well as to people who visit them at home. Swindlers know how to take control of the conversation, either by pretending to be very friendly or by using bullying tactics. Remember that a stranger who calls and asks for your money is to be regarded with the utmost caution. You are under absolutely no obligation to stay on the telephone with a stranger who wants your money. In these circumstances, it is not impolite to explain that you are not interested and hang up the phone. Save your good manners for friends and family members, not swindlers."
5.Be Social – Be part of the Call Christina community: The best thing you can do with consumer protection information is share it with other seniors in your life. Experts say being social is a great way to avoid falling victim to a scam in part because you are sharing what you have learned and because you have a group of people to bounce ideas off of. Spread the word of fraud prevention.
Experts say you also want to be wary of high-pressure sales tactics to include "limited time only" offers. If the product or service is legitimate it will still be there tomorrow.
While all of us at the Advocacy Network commend Christina and the work she is doing it is not nearly enough to proactively protect you from financial victimization. A good dose of skepticism will only get you so far and if that really worked we wouldn't see a growing amount of financial losses due to scams, fraud and predatory sales tactics each year. The Advocacy Network is 100% committed to fully inoculating and insulating you and your family from scams, fraud and predatory sales tactics. Our strategic alliances and partners include law enforcement, private detective services along with fully experienced and knowledgeable professionals in the world of financial literacy as well as the dark side of the world of scammers,fradusters plus industry wide knowledge of the predatory sales tactics that are prevalent in the financial services industry and the banking and other industries that you make decisions about money with. Join today and you can have the peace of mind that you can and will never be financially victimized, its our GUARANTEE to you!