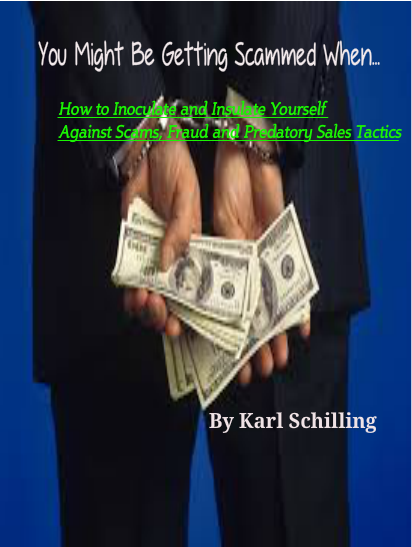 It is important that YOU have the right information at the right time for the right reason. Credit repair is a great financial fitness tool when you are able to use it properly. Unfortunately, many credit repair companies try to snare consumers by offering credit repair through illegal or unethical tactics. … The Credit Repair Organizations Act ("CROA") is a federal law that protects consumers from unfair and deceptive practices by credit repair organizations.
What is the Credit Repair Organizations Act? The Credit Repair Organizations Act ("CROA") is Title IV of the Consumer Credit Protection Act. Despite its name, it is not actually an act; Section 401 states, however, it can be referred to as "Credit Repair Organizations Act". This clearly identifies and acknowledges what can and can't be done in credit repair.
Does it work? A good amount can actually effect your credit, so if you believe there are errors in your credit report, you can benefit from one of the best credit repair companies correcting those errors for you. … This is a loophole that credit repair services will use to raise your score.
You can do this yourself as well. What you need to understand and know if you are going to do it yourself is
Have a full understanding of the law and be able to write your letters properly.
Take the time to do the proper due diligence and research what letters are used.
Follow up, Follow up, Follow up.
Now, a do it yourself effort also has many unfortunate pitfalls. Firstly, you must know what type of information on your credit record is causing any potential damage. You must write the letters per the law and make sure to reference the law. The credit bureaus easily identify good letters from time wasters. The other consideration you must undertake is the value of your own personal time. Are you worth $20, 50, 100 per hour, if so how much will it truly cost you to do it yourself?
The most efficient differentiator in choosing a credit repair service is to identify the most reasonable and average costs involved in successfully repairing your credit. Beware the large ticket services, as this process is not a massively expensive or time consuming process. Therefore the first sign of a scam is exorbitant fees. This process is mostly letter writing and cut and paste elements. Of course experience counts for much, so a service that has a long successful track record is ideal. New players, self-constructed web portals are simply potential scammers who have paid a generic service to provide web based templates and sites. The law is very clear, upfront fees are illegal other than a few key exemptions
Law firm / Lawyers are exempted
501C3 Non-Profit organizations which provide credit repair services are exempted.
In conclusion, credit repair can make a huge difference in your financial fitness as your credit is a foundational financial tool which can dramatically impact your ability to become financially independent. Speak with a specialist before determining what is your best option. Of course that includes doing it yourself. Lastly, do your due diligence regardless of what process you decide to use. Due diligence is key whether you do it yourself or you choose an outside service. Your credit record is a complex vehicle which is pieced together through a very opaque formula. The credit bureaus are overwhelmed with a potential database of 250m+ people. There are going to be a percentage of mistakes and the only one who can assure your record is in proper condition is YOU. There is no process the credit bureaus  have that identifies mistakes and correct them for you, it's your record and your responsibility. Always, always remember the key of any smart decision about money is DUE DILIGENCE. Proper due diligence is Full Disclosure, Total legal and regulatory compliance and Clear transparency. Any service, investment, purchasing decision that passes through these 3 lenses successful is most likely a smart decision about money.