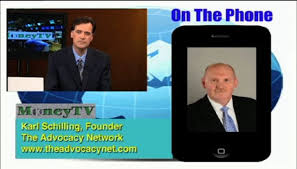 Number of scams on the rise
This is taken from Professional Adviser (and Yes it is from the UK)
Advisers believe cold-calling should be banned as part of ongoing efforts to stamp out pension scams and liberation in the wake of the government's major retirement reforms.
Provider AJ Bell suggested a blanket ban on cold calls earlier this month. It said the government should legislate to ban cold-calling, one of the most common ways in which scammers approach their victims.
Rowley Turton Chartered financial planner Scott Gallacher backed the idea of a complete ban on cold-calls.
He said a ban on cold-calling should be one of the central areas of focus for regulators and the government in the fight to stop people falling victim to pension scams.
He also suggested introducing compulsory advice requirements when people want to transfer pension cash to act as a hurdle and block "gateways to scams".
The number of pension scams and incidents of suspect transfers, including liberation cases, has increased in the wake of pension freedom.
In April 2015, the government introduced reforms which allowed over 55s full access to their pension pots, subject to
taxation, without the need to buy an annuity. It has been suggested by organisations such as Citizens Advice that the reforms gave scammers a renewed interest in pension pots.
Barretts Financial Solutions Chartered financial planner Kim Barrett agreed scams were a growing problem. He added it was the responsibility of the regulator to tackle the issue and help consumers.
Barrett said: "There is a need for the regulator to bang the drum harder. Consumers are unaware of the risks pension transfers can expose them to."
Proactive
Renewed interest in banning cold-calling follows the decision by the Pensions Ombudsman to increase its participation in legal challenges due to a controversial High Court ruling on liberation.
Ombudsman Anthony Arter said the ruling in Hughes v Royal London – which saw the High Court overturn a blocked pension transfer to a suspect scheme – had made him reconsider the office's position not to get involved in legal disputes.
Previously it only got involved if an appeal raised questions affecting the ombudsman's legal jurisdiction or internal procedures. However, the contentious decision, which commentators said put consumers at "greater risk", made him rethink his position.
The ombudsman said: "Our participation will be more pro-active and will be considered against the backdrop of seeking to assist the court."
I presented this article to display how the US government seems to follow some other countries around the globe when it comes to stifling regulatory protection. Notice the commentary which says "Consumers are unaware of the risks pension transfers can expose them to."
The solution to any problem like this should be more education and not more regulation. But government control would rather treat consumers like they are incapable of making financial decisions and somehow the government knows better. The solution is always best served by educating the consumer and keeping costs lower than they are with the hidden taxation of restrictive regulatory hurdles.
The best defense against scams, fraud and predatory sales tactics is education and awareness of behaviors of both the perpetrators and the potential victims. It all starts with gaining personal awareness. The Advocacy Network uses both inoculation and insulation processes to assure proactive protection against all forms of Financial Victimization. There is no better protection available and 65 cents a day to be fully protected against scams , fraud and predatory sales tactics seems to be the only sensible option. What are you waiting for?
YOU Best Interest Is OUR Only Concern!