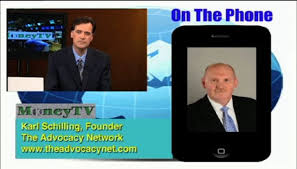 Investment Risk
Los Angeles, CA-MoneyTV with Donald Baillargeon, is the internationally syndicated television program all about money and what makes it happen, (http://www.moneytv.net), featuring informative interviews with company CEOs, providing insights into their operations and outlooks for their futures.
The risk of investing in small caps or micro-cap public issuers is typically one of the highest risk profiles you will ever experience. The reason for such an incredible risk level is the vast amount of mis-information spread across the web. First you should be aware that very few people earn any money day-trading. The two most prevalent types of scams in this arena is publishing pitches for newsletters that tout the best opportunities for your investment dollars. Secondly the information scam built around the so called guru's who will sell you their magic silver bullet trading advice or program. As you know from our work the best way to lose your money is to believe in fairy tales. There are no such things as fairy tales in the financial markets.
So, how do you find reasonable investment opportunities? Well there are services and media that deserves your trust and support. MoneyTV is one of those services. I have personally worked together with Don Baillargeon on several projects and can fully endorse Don as a financial professional who runs an exceptional television program. Don's show will introduce small cap and micro-cap companies for you to explore. If you are seeking to invest in this area you must learn 2 key rules:
Even though this may be penny stocks you should still invest for the long term, not day trade or seek to make fast cash on the investment.
Complete due diligence and always invest in management, not companies or concepts. Its all about the jockeys, many horses may have the talent to win races but its the jockey who is the real betting concern. Always remember great management can deliver bad ideas or concepts, but bad management can't be overcome by great ideas and concepts.
So I have provided you with the link for Don's show. It comes out weekly and is worth your time to get familiar with some different sectors and industries and learn about how to prepare for investing in smaller public companies. Of course our members have access to research and due diligence overview reports for investments they may consider.
YOUR Best Interest Is OUR Only Concern!